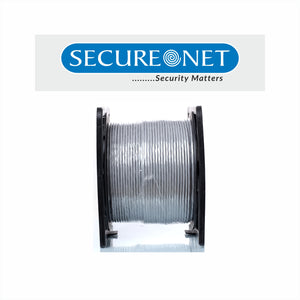 RG6 Coaxial Cable for Outdoor Usage 305 M
₹. 3,600.00

₹. 3,600.00
Tax included.
---
---
Securenet RG6 Communications Coaxial Cable for Outdoor Usage 305 M
1.02mm CCS, 4.6FPE, ALFoil, 96*0.12mm AL-mg (white color) Braiding net, PVC, 100m/roll
Coaxial cable transmits high – frequency electrical signals through connectors without interference.
Co-axial Cable comes in types of verities. First is RG6 used for the distribution of Cable TV and Satellite TV in residential or commercial premises.
Second RG11 is made for special purposes or very long runs and third RG59 probably isn't a good choice for your TV or internet connection.
---
We Also Recommend